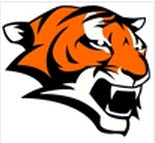 Michael Tansey's clutch free-throw shooting in the fourth quarter helped Marple Newtown earn its first win against Lower Merion in 10 years.
Tansey shot 10-for-12 at the foul line in the final period and totaled 20 points as the Tigers downed the Aces, 73-62.
Eric McKee poured in 19 points for the Tigers, who had 14 assists on 21 made baskets. Owen Mathes netted 18 points for MN.
Garnet Valley 63, Springfield 55 >> Justin Langan scored 11 of his game-high 20 points to lead four Jaguars in double figures. Carl Schaller finished with 18 points, Gannon McKee added 11 and Max Koehler netted 10.
AJ Grande paced the Cougars with 17 points. Cole Rhodes chipped in 14.