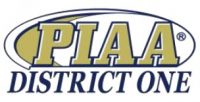 By Matthew DeGeorge
Marvin Freeman doesn't bat an eyelid when presented the latest insane stat line produced by Vinny DeAngelo.
Wednesday evening at Norristown Area High School, the Sun Valley guard went 12-for-12 from the field. DeAngelo's return of 27 points actually hurts his postseason scoring average, and, Freeman points out with a wry smile, DeAngelo did miss a free throw in the fourth quarter.
But on the whole, none of it surprises his long-time teammate.
"I call him our mid-range assassin," Freeman said. "He kills from the inside knocking down shots. It opens up more from everyone else because when he goes to take that shot, it opens up lanes where he can kick it out to the shooters."
DeAngelo was simply perfect, and he had plenty of help as sixth-seeded Sun Valley throttled No. 10 Pottsgrove, 68-49, in the District 1 Class 5A semifinal.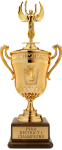 The win sends Sun Valley (18-7) to Saturday's district final at Temple against Ches-Mont foe West Chester East, after the top-seeded Vikings knocked off Penncrest, 40-32, in the nightcap. Tip-off is at 2.
(click on this link for the full story)
Webmaster's note: Delcohoops.com will be LIVE audio Internet broadcasting this Saturday's PIAA District One 5A final boy's basketball game.  Our broadcast will begin at 1:45.