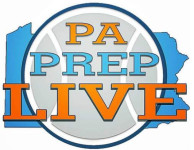 By PAPrepLive
Two hours from home and in its first state tournament in 28 years, Sun Valley put up a fight against District 3 third-place team Northeastern.
Sun Valley spotted the Bobcats the first 10 points of the game but battled in a 69-60 setback.
Vinny DeAngelo led the way with 24 points, including 10-for-10 from the line. Marvin Freeman (12 points) and Isaac Kennon (10 points) each hit a pair of 3-pointers.
Sun Valley carved an 11-point halftime deficit to three late in the third quarter and four with three minutes to play, but it couldn't quite get all the way back in seeing its season end at 19-8.