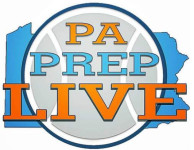 By Bob Grotz
Drained like his basketball team, Sun Valley coach Steve Maloney turned the corner from the locker room to a rousing ovation.Vanguards basketball fans flooded both sides of the hallway, cheering and clapping as he walked up the corridor at Bethlehem Freedom High School.
The crowd stuck around to pay its respects long after the Vanguards were ousted, 61-46, in the quarterfinal round of the PIAA Class 5A playoffs by defending state champion Abington Heights.
At that point it was the only thing that could put a smile on the face of Maloney, whose squad got within six points of the fast-starting Comets just once in the second half, with 6:17 remaining, on a turnaround by Isaac Kennon.
Now for the bad news. Jack Nealon, who scored 19 points, ended the threat with a three-pointer almost from the Comets' gym in Clarks Summit, that mountainy place at the northern end of the Northeast Extension.
"We got it to six," Maloney said. "We battled. We just didn't come up with that one big play to get us over the hump. And they're really good. They're talented. You don't win a championship and bring four starters back and not be good. And I think that was the coach's 800th win."