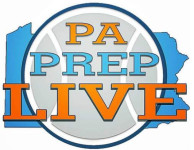 By Matthew De George
It took until overtime for Springfield's offense to really get humming Friday.
Kyle Sullivan hit a pair of 3-pointers in the extra session as the Cougars erupted for 22 points in overtime of a 71-60 win over Radnor in Central League boys basketball.
Sullivan also tied the game with two free throws with 35 seconds left in regulation. Sullivan and Great Orjih registered 17 points apiece for Springfield (13-9, 9-7). Kyle Long added nine points, five rebounds and three assists. Springfield was 20-for-24 from the line, including 10-for-12 in overtime.
Vernon Harper led Radnor (8-14, 4-12) with 17 points. Mason Ressler chipped in 15.