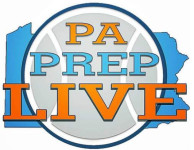 By Matt Smith
It wasn't the prettiest win, but Delco Christian isn't complaining.The District 1 champion Knights are moving on to the second round of the PIAA Class 2A tournament after Saturday's 56-47 triumph over District 12's Strawberry Mansion.
Do the Knights (17-10) have work to do before Wednesday's second-round contest with District 2 champion Holy Cross? You bet. Of course, a win's a win …
The Knights appeared to have this one in the bag early on. With two minutes left in the first period, DC led 15-1 and there wasn't a worry in the world. Strawberry Mansion (14-7) struggled to a 1-for-20 performance from the field in the first eight minutes. Mansion was chucking up (and bricking) 3-point shots at will.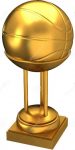 Junior standout Jackson Piotrowski got off to a splendid start, banking two 3s and making plays on the defensive end. Junior big Obinna Nwobodo was causing havoc in the paint, gobbling up rebounds and getting to the foul line.
All was going well for DC until Mansion ramped up the pressure on defense.