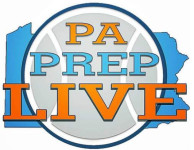 By Matthew DeGeorge
Faith Christian had been unbeaten in the Bicentennial League until Christian Academy paid it a visit Friday.
Grant Sareyka scored 24 points, and Tehron Phillips added a season-high 20 as the Crusaders dealt Faith Christian its first league loss in a 66-63 victory.
Phillips added six assists and four steals. Jourdan Greene posted a double-double of 12 points and 10 rebounds for TCA (8-5, 6-3), which led 21-8 after one quarter and never looked back.
Also in the Bicentennial League: