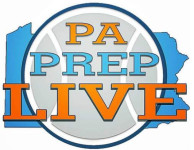 By Matthew De George
Luke Sareyka fields the question with a knowing chuckle. Yes, in his first season at The Christian Academy, he expected stories from teachers and coaches who knew his father and uncle.
But Sareyka is happy to see another of his expectations subverted. The reputation of his father, Kevin, and uncle Kyle proceeds him. Both were athletic standouts in the late 1980s and early 1990s.
This season, though, as Luke and his cousin Grant (Kyle's son) embark on their first year at TCA, any apprehension about following in others' footsteps has vanished.
"I thought it was going to be a lot, people were expecting a lot out of me," Luke, a sophomore forward, said. "But as I came to know, it's not important. They want to know who you are, not who your father is or who your uncle is."
The Sareyka name resonates through TCA athletics even decades later. Kevin, a 1992 graduate, scored 1,143 points in his career, eighth all-time in school history. He was a second-team All-Delco pick as a senior, as was Kyle (Class of 1990) two years prior. Kyle's pitching prowess earned him the 1990 Daily Times Baseball Player of the Year distinction.
(click on this link for the full article)