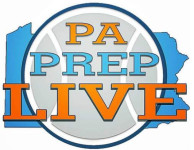 By Matthew De George
In a tie game in overtime, Marple Newtown went to the plan that got them to the extra session: Mark Dever.
Dever laid in a lob from Scott Hahn Tuesday night to finish with a career-high 33 points as Marple downed Garnet Valley, 77-75, in the Central League.
Dever also hit two free throws to send the game to OT in a vital win for the playoff aspirations of the Tigers (7-11, 4-9).
Hahn added 16 points and seven rebounds, and Mike May contributed 11 points, five assists and four steals, including one that set up the game-winning shot.
Austin Laughlin led Garnet Valley per usual with 36 points. Brandon Starr chipped in 19 for the Jags (12-7, 7-6).
Also in the Central League:
Lower Merion 58, Penncrest 56 >> Tyler Norwood scored 22 points, including a 3-pointer to cut the deficit to one score in the final 10 seconds, and dished seven assists, but the Lions (13-6, 9-4) dropped a fourth straight decision.
Mike Mallon added 16 points for Penncrest.
(Webmaster's note: The Lower Merion vs Penncrest game was our Game-of-the-Week and can be heard on our Archives link on the left hand side of the page.)
(click on this link for the full article)