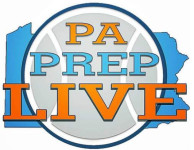 By Matthew DeGeorge
Christian Ray scored 19 points, in the process becoming Haverford School's all-time leading scorer and leading the Fords to a 51-46 win over Camden Saturday.
Ray has 1,578 points in his three seasons with the Fords, the All-Delco and La Salle commit passing Henry Fairfax for first on the school's list. He's led the Fords to back-to-back Inter-Ac League titles and helped them finish the regular season Saturday with a 24-0 record.
Jameer Nelson Jr. added 13 points. Jameel Brown tossed in 10 points, and Asim Richards added nine for the Fords, who trailed by seven at halftime.
In the Bicentennial League: