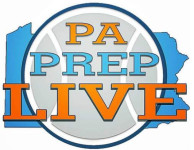 By Matthew De George
Jamar Sudan cracks a smile when the conversation shifts to Brian Randolph.
In his first two seasons with the Clippers, Sudan was the energy player, the gangly wing who could guard 1-through-5, who brought energy on defense and the boards, for whom offense was an occasional bonus.
Now, with the senior Sudan inheriting Chester's star role, he's happy to see his former job in such sure hands.
In Thursday night's PIAA Class 5A second round, Brian Randolph supplied Chester's spark with 15 points, nine rebounds and stalwart defense as the Clippers finally shook Hershey, 61-51, at Pottstown High School's Strom Gymnasium.
Randolph scored 13 points after halftime, the lone outlier a put-back bucket at the first-half buzzer to send the teams into the locker room knotted at 22. He was 5-for-6 from the line in the fourth, and contributed to a 12-0 Chester run to start the second half that swung the balance.
"Brian is our undercover guy, but he's that big spark that we need," Sudan said. "He's not on everybody's scouting report, and that's what we need from him every game."
Like many a Chester player, defense is the starting point for Randolph. But his offensive game has progressed, as Thursday's second half demonstrates.
(click on this link for the full article)
(Webmaster's note: The Hershey vs Chester game was our Game-of-the-Week and can be heard on our Archives link on the left hand side of the page.)