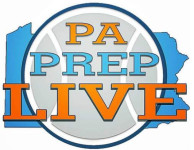 By Matthew DeGeorge
When you start three sophomores, as Radnor's boys basketball team does, the question of who gets the ball in crunch time doesn't always follow conventional wisdom.
Yes, Radnor's eyes go first to Lew Robinson, the senior guard who has starred in the lineup since his long-ago sophomore season. But when defenses shift to negate Robinson, and Radnor searches for volunteers, the spotlight often falls on a youngster.
In Jackson Hicke, the youngest of the young, Radnor found a willing – and hot – hand Tuesday night.
Hicke scored 20 points, including four in overtime, and grabbed eight rebounds to lead Radnor to a 47-42 win at Springfield's brand-new gym.
(Click on this link for the full story and more game scores)