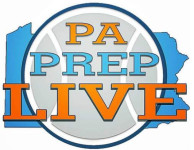 By Mike Cabrey
A comeback does not start with the first points. It begins with the belief it can happen.And despite down 14 points at halftime to Bonner & Prendergast Thursday night, Allen Powell said the La Salle boys basketball's confidence they could erase the deficit never wavered.
 "We were talking as a team before the coaches came in, telling us that we can fight back," the Explorers senior guard said. "We had a slow half. Come out the second half and just play better."
With better defensive play and an offensive ignited by Powell, the Explorers sliced the Friars' lead down to three by the end of the third quarter. A 9-0 run to begin the fourth put La Salle up six and the Explorers held off Bonner's late rally try to stay perfect on the season with a 64-59 Philadelphia Catholic League victory.
"No matter what you're doing you got to believe you can comeback," La Salle coach Mike McKee said. "Our guys showed a lot of character and demonstrated that. Got to give them a lot of credit, you kind of say words but for them to back it up means a lot more."