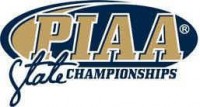 By Matthew DeGeorge
All of the work that Garnet Valley did was 32 minutes from falling apart.
The four months of preparation, the 20 wins, the 17-game winning streak, all the various and sundry program history made along the way – a loss to Spring-Ford on Feb. 21 would've made it all for naught, from a states perspective. Had the Jaguars' three-game losing streak stretched to four in that playback semifinal, the season would've been over.
"The 20 wins felt like a long time ago," junior point guard Carl Schaller said this week. "The whole team, me and Chris (Coyne), we were trying to get our guys back on track, saying, 'we won 20 games for a reason. We've got to go back out there and prove it.'"
Distant as it seemed, the Jaguars summoned the memory of those performances. And the result was three straight wins to carry a head of steam into the postseason, the program's first states berth in 23 years.
Garnet Valley (23-4) takes on District 12 champion Simon Gratz (23-5) in Saturday's PIAA Class 6A opener at Lincoln High School. Tipoff is at 5 p.m.
The states berth is the latest first in a program resurgence under coach Mike Brown. Garnet Valley basketball had fallen on hard times, enduring three straight one-win seasons from 2009-12 before Brown took over. But the Jags have made the District 1 tournament five straight seasons, equaling the number of playoff berths from the previous 19 seasons, per research provided by athletic director Seth Bruner.