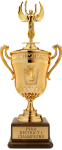 By Tyler Sandora
It was a situation Plymouth-Whitemarsh wasn't too familiar with.
The Colonials have been beating their opponents all year by margins as big as big as 50 points. Entering Friday night 25-0, and ranked the 23rd-best high school team in the country by USA Today, P-W has been beating most opponents with ease this year.
But against eighth-seeded Upper Darby in the quarterfinal round of the PIAA District One tournament, in a home gym which has seen the Colonials win 50 straight games, the top-seeded Colonials knew the Royals wouldn't go down without a fight.
What they might not have been able to guess, however, is that Upper Darby would start the game by hitting six straight threes, and lead by 12 at the end of the first quarter.
Sure, Upper Darby is a talented shooting team. But jumping out to a 12 point advantage in the first quarter on P-W this season? Almost unheard of.