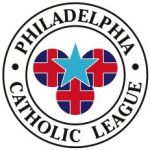 By CoBL Staff
After St. Joe's Prep beat Bishop McDevitt and Cardinal O'Hara beat Archbishop Ryan in the two play-in games on Wednesday, the final eight teams for the Philadelphia Catholic League playoffs are set. Friday's games carry not only an opportunity to advance to the Palestra for the PCL semifinals, but hold state implications as well.
Here's a look at each of the four:
1) Bonner-Prendergast vs. 9) Cardinal O'Hara
This matchup is arguably the most intriguing of the quarterfinal games due to the fact that both of these teams have made tremendous strides since last season. O'Hara didn't win a game in the PCL a year ago, and hadn't won a playoff game since 2012 before beating Archbishop Ryan on Wednesday night. Last season, Bonner had to win a play-in game to get the quarterfinals before a 22-point loss to Archbishop Wood, the league's eventual champion. This year the Friars lost just one league game, a 61-50 loss to LaSalle on Jan. 24. Bonner and O'Hara met in the final game of the regular season on Sunday; the Lions led for a good part of the contest, but the Friars pulled out a 67-63 win to clinch the top seed.
Bonner boasts three all-Catholic League players, including junior guard Isaiah Wong, who took home the league's MVP award after averaging 22.2 points per game. Senior forward Ajiri Johnson and junior forward Tariq Ingraham also received league honors and sure up the interior for Bonner on the offensive and defensive end. For O'hara, it all starts with senior point guard Antwuan Butler, an Austin Peay commit and first team all-league selection who averaged 18.5 points per game. Sophomore Jordan Hall is dangerous too, with two 20-point games in PCL play.