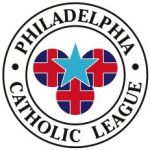 By Rich Flanagan
Bonner-Prendergast head coach Jack Concannon and Roman Catholic headman Matt Griffin have a plethora of memories of the Palestra dating back to their respective childhoods. For each of them, it started with Big 5 basketball games.
Concannon recalls the "Saturday night [Big 5] doubleheaders. I remember our CYO teams playing before the doubleheaders at different times then afterward we would be the ball boys for the doubleheader when I was in fifth and sixth grade."
For Griffin, he remembers consistently being in the Cathedral of College Basketball during his father's tenure as St. Joseph's University head basketball coach from 1990-95. He states, "Up until his last year, I was the ball boy and those games were just the greatest basketball atmosphere to be a part of. The Palestra has always been a special place to me because I grew up watching games there."
The Big 5 brought about the inception of each head coach's appreciation and allure for the majestic arena but the Philadelphia Catholic League was where they displayed their playing abilities on its hardwood floors. Concannon scored 21 points and grabbed 15 rebounds in leading the Friars to the 1983 PCL title, its first since 1960. That began a string of three league crowns in the 1980s for Bonner-Prendergast, the last of which occurred in 1988 behind a PCL title-game record 30 points from Brian Daly. That was the last time Bonner-Prendergast reached the title game.