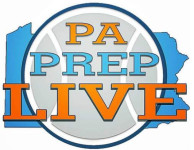 By Matthew DeGeorge
Malcolm Williams' voice trails off in a bout of sheepishness. Even at the lower volume, the point comes across."When he's not on, we can score," Williams said. "A lot of people think we can't score. But we can."
The "he" for the last two seasons — the last two District 1 Class 5A championships — has been Tyler Norwood. And for three quarters Friday night at Interboro, Norwood wasn't exactly Norwood.
But Penncrest's winning ways flowed on without interruption.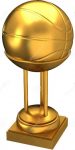 Norwood weathered those rocky quarters to finish with 20 points. But it was the defense of the Lions, their dogged rebounding and ability to share the ball that made the difference in a 49-36 win over Shippensburg, the 10 seed out of District 3, in the first round of the PIAA Class 5A Tournament.
Williams set the tone early for the Lions (26-3), who notched the program's first PIAA victory since 1968 and usurped that team's record for most wins in a season in school history. Williams scored eight of his nine points in the first half, including seven in the first quarter, tossing in a pair of jump shots. His 3-pointer in the first, with the Ship defense giving him acres of space and daring him to shoot, was the first in his varsity career, in game no. 58.