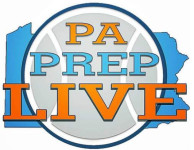 By Matthew De George
After the final whistle, gold medal around his neck, Chris Mills crouched on the "V" at center court of the Pavilion and took it all in.
Mills was one of Penncrest's primary defenders tasked with shutting down Holy Cross-bound, 6-foot-8 forward Matt Faw Saturday. Mills' new jewelry, as much as the 26 points scored by teammate Tyler Norwood, owed to the commitment Mills and his mates showed in transforming Faw from world-beater to non-factor.
Faw was limited to nine points and a scant one field-goal attempt in the fourth quarter — a desperation heave in the final seconds, at that — as Penncrest rallied to top Upper Merion, 39-37, in the District 1 Class 5A final.
"It's a huge game. They were going at us all night with the big guys," Mills said. "We kept fighting back, eventually they wore down and we won."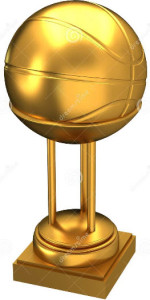 In broad strokes, the pregame storyline boiled down to tall vs. Ty — that is, an Upper Merion frontline boasting three players 6-foot-5 and taller against the singular scoring of Norwood.
Norwood executed his end of the bargain with a game-high 26 points — or two-thirds of the Lions' output — including 13 in a feverish fourth quarter. But that would've been for naught if not for every ounce of defensive energy expounded by Mills and company.
(click on this link for the full article)
(Webmaster's note: The Upper Merion vs Penncrest Championship game was our Game-of-the-Week and can be heard on our Archives link on the left hand side of the page.)