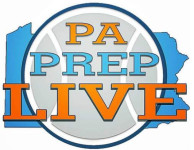 By Matt Smith
Cardinal O'Hara coach Chrissie Doogan got a kiss on the cheek from her daughter, Maggie, after Friday night's game at Archbishop Carroll High School.
She told Maggie to have fun at the O'Hara freshman dance.
"I told her if she didn't make those shots, she wasn't allowed to go," mom said.
Coaching in her first PIAA tournament game, Chrissie Doogan pushed the right buttons in the second half and watched as her young kids — biological and otherwise — stormed back from an eight-point deficit in the fourth quarter to defeat Plymouth Whitemarsh, 41-39 in the first round of the Class 6A tourney. O'Hara will play Spring-Ford in the second round Tuesday.
Maggie Doogan was among the players who performed down the stretch for the Lions (14-11). She made a three-point play when her team needed a boost, and hauled in a defensive rebound in the final 30 seconds to keep the Colonials (21-7) from making the tying or go-ahead basket. Coming off the bench, Doogan scored a season-high 11 points and led all O'Hara players with five rebounds.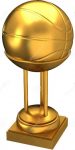 "The senior class has been great to me," she said. "They've really helped me a lot."