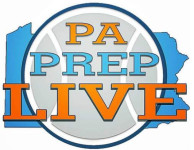 By Christopher A. Vito
Donovan Rodriguez was feeling it.
He clapped his hands. He bobbed his head. He started chirping his opponent, admitting afterward to letting emotions get the best of him.
That's what happens, he said, when he's in the zone defensively.
"It's exciting," the Bonner-Prendergast guard said, "because when you shut a guy down, your coach always notices defense first. It's a good feeling."
Rodriguez's contributions on the defensive end, coupled with teammate Isaiah Wong's deft scoring touch, provided Bonner-Prendergast with more than enough to cruise past Littlestown, 64-38, Friday night in the opening round of the PIAA 4A playoffs.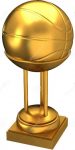 The Friars (19-5), champions of District 12, advance to Tuesday night's second-round pairing with Nanticoke Area (22-7), the runner-up from District 2.
In this one, Wong led the state's top-ranked team with a game-best 23 points on an efficient 8-for-11 effort from the floor. Malik Edwards had 13 points and Rodriguez rounded out the Friars' double-digit scorers with 10.
Rodriguez had only one steal to show for his dynamic effort defensively. His workload showed through on the other side of the box score. Littlestown leading scorer Logan Collins, who had 10 first-quarter points on 5-for-6 shooting, went scoreless with four missed shots in the second frame—most of which featured Rodriguez pinned to his hip.