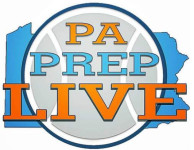 By Matthew DeGeorge
Two weeks ago, the question might have seemed fair. For a 15-0 Haverford School basketball squad, where and how was the return of injured guard Jameer Nelson Jr. going to make the Fords better?It's no slight on the senior Saint Joseph's commit, rather a testament to the team that had grown up without him, as he missed 14 games with a meniscus tear. Roles had solidified, and the unbeaten Fords were doing pretty well with what they had.
So where in that mix would Nelson carve out his niche?
An answer presented itself Tuesday, in emphatic fashion, with Nelson leading a smothering defense that blanketed Episcopal Academy out of the game, a 59-32 win that nudges Haverford School within one victory of a second straight Inter-Ac title.
"We played great defense, I think that was the biggest thing," Nelson said. "And that's our next step growing as a team."