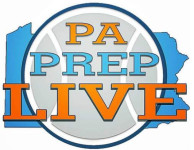 By Matthew DeGeorge
The watch word uttered Friday from the Archbishop Carroll huddle, and reiterated by Luke House after the game, was "resilient."
For most of the game, save for a slice of the end of the second quarter and start of the third, the Patriots played catch-up against Roman Catholic. But when Carroll fell behind by six in the fourth quarter on two different occasions, it twice summoned the resilience to get back on level terms.
In that department, however, Roman Catholic fared just a little better on the evening.
Lynn Greer III's running layup with 37 seconds left was the final say in a 70-66 Catholic League thriller, one where Roman executed just one play more than the hosts.
The reason, by and large, was Seth Lundy. The junior wing scored a season-high 30 points, needing just 15 field goal attempts. He was 8-for-8 from the free-throw line on an evening where the Cahillites (10-5, 5-2) were a perfect 17-for-17 at the charity stripe.