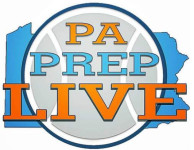 By Bruce Adams
While the perennially powerful Lower Merion boys' basketball squad posted a 20-8 record last winter and earned its 10th consecutive trip to the PIAA state tournament – the longest current streak in PIAA 6A boys basketball – the past year has been a challenging one for the Aces.
First was the sudden passing of Kobe Bryant on Jan. 26, 2020, then in mid-March the COVID-19 pandemic forced the cancellation of the remainder of the PIAA state tournament after the Aces had advanced to the second round.
"This has been a challenging year on a number of levels for the Aces family," said Lower Merion boys' basketball head coach Gregg Downer. "We're excited to be back in the gym and focused on cherishing every moment we have together. We also realize there are no guarantees with the schedule. If we get a chance to play some games, compete and stay healthy, that's a win."
Because the COVID-19 pandemic remains ongoing, fans are not allowed in the Kobe Bryant Gymnasium for Lower Merion's home games (as of Jan. 19), but the school is streaming the Aces' home games at https://www.youtube.com/channel/UC3R4CED874UZ7gIwid0KGSA.
As of Jan. 19, the Aces are scheduled to play an 11-game schedule against Central League opponents. Lower Merion's season opener is scheduled for Jan. 23 at 11 a.m. against Radnor.
(click on this link for the complete story and other team previews)