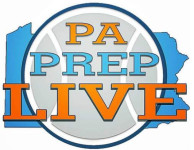 By PAPrepLive
At the Kobe Bryant Boosters Philly.com Classic:
Lower Merion 59, Chester 55 >> Karell Watkins had his fifth double-double in the last six games, scoring 15 points and adding 10 rebounds, and Rahmaad DeJarnette chipped in 11 points but the Clippers (3-3) could not hand the Aces their first loss of the season.
Akeem Taylor Jr. scored all 12 of his points in the third quarter but Lower Merion shot 12-for-13 from the free-throw line to keep pace.
Malvern Prep 74, Archbishop Carroll 62 >> Tairi Ketner had his fourth double-digit scoring outing in five games with 15 points while junior Ny'Mire Little followed up with 14 for the Patriots (5-4). Shawn Johnson (nine points) and Kiyl Mack (eight) provided a spark in the losing effort.