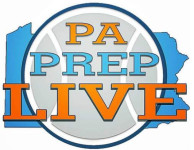 By PAPrepLive
Shermik Lofton and Naseim Harley's dominance in the second half was too much for host Central Bucks West to overcome Saturday.
Lofton and Harley accounted for 23 of Academy Park's 25 points in the final two quarters of a 55-40 nonleague boys basketball victory.
Lofton led the way with 23 points and 10 rebounds, while Harley finished with 18 points and five assists. Derrick Northern put forth a solid effort with 10 points and five assists.
Also aiding the Knights (12-5) was their effectiveness at the free-throw line (16-for-17).
In other nonleague action: