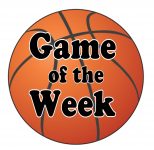 By Matthew DeGeorge
The tactics for Shad Kyem were pretty simple Thursday night, no halftime session with the dry erase board needed.
The Penn Wood guard had Academy Park's Naseim Harley shadowing him in their District 1 Class 5A first-round contest. Harley had three points, three fouls and six missed shots in the first half. So Kyem resolved to take the game to a player already on his heels, figuring that getting the best of one of the Knights' leaders would bring the rest of the team down with him.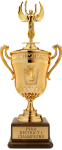 Kyem did just that, scoring 12 of his 16 points in the third quarter and keying a 73-48 runaway win for the eighth-seeded Patriots.
Penn Wood (15-8) advances to Saturday's quarterfinals, where it will visit top-seeded West Chester East with a spot in the state tournament on the line. The seventh win in Penn Wood's last nine outings ends the season of No. 9 AP (15-8). Thursday served as the rubber match between the Del Val rivals, with Penn Wood winning by seven points at home Jan. 10 and AP taking the return meeting by eight Jan. 29.
This one didn't remain that close for very long. Kyem set the tone.
(click on this link for the full story)
Webmaster's note: The PIAA first round 5A District One game between Academy Park and Penn Wood was our Game-of-the-Week and can be heard in its entirety below or on our Archived Broadcasts link listed in the menu at the top of our page.
Podcast: Play in new window | Download
Subscribe: RSS