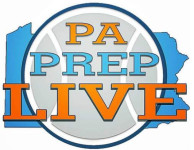 By Thomas Nash
Everyone inside Spring-Ford's Gymnasium knew where the ball was headed.
Everyone, that is, except her.
Abby Kapp knocked down the game-winning jumper with 1.1 seconds left in regulation to lead Boyertown past Cardinal O'Hara 39-37 in the semifinal round of the PIAA Class 6A playoffs on Monday night.
We were trying to run a play to get Alli (Marcus) the ball," recalled Kapp of the inbound play, "but they were face-guarding her because they didn't want us to get into any offensive set. So I heard coach (Jason) Bieber say, 'Abby, go get the ball.'"
Kapp got the ball, got to her spot and proceeded to get the Bears to their first state final in school history while sending defending state runner-up and District 12 champ Cardinal O'Hara home empty handed. Boyertown will face off against North Allegheny (winner over Souderton) in Friday night's state championship game (6 p.m.) at the Giant Center in Hershey.
Just two days after she nailed a clutch 3-pointer with 17 seconds left in the quarterfinal round, she was at it again. Kapp corralled the ball at half court and glanced up at the clock.
What happened next was vintage Abby Kapp.
(Webmaster's note: The Cardinal O'Hara vs Boyertown game was our Game-of-the-Week and can be heard on our Archives link on the left hand side of the page.)