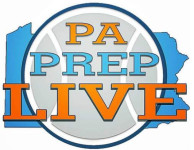 By Matthew DeGeorge
Clyde Jones speaks like a coach very much focused on the present. But when he returned to Penn Wood Tuesday night for his first game against the Patriots, the Chichester boss carved out a little time for the past, for the 10 years he spent at Penn Wood.
And to snap a picture or two of some old friends, like the banner that reads "PIAA Boys Basketball Champions — 2009."
"When I walk into this gym," the Chichester boss said, "I feel like I'm home."
The touches of home extended to the game, a quintessentially chaotic Del Val affair. In the end, Jones' team, occupying the comfortable side of the court that he once knew as home, did what the coach has done hundreds of times in the Shoebox: It came out with the higher number on the scoreboard.
Amiri Stewart's up-and-under lay-in with 11 seconds left was the final say in a 60-59 Chichester win, a back-and-forth collision featuring 11 leads changes and far more subplots than just Jones' homecoming.
(click on this link for more game stories and scores)
Webmaster's note: The Chester vs Chichester game next Thursday, February 8th, is our Game-of-the-Week and can be heard LIVE starting at 4:45 P.M. and will be available on our Archives three hours after the game concludes.