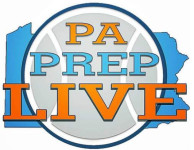 By Matthew De George
Lower Merion's kill-the-clock strategy was going swimmingly, right up until the moment that Steve Payne released his free throw on the front end of a one-and-one.
Up six points on Ridley with 3:04 to play Friday, the Aces had ground down a minute of clock and earned a trip to the line for their point guard to extend the cushion to eight. But Payne's shot clanged off the left side of the iron and fell toward the floor, presumably for Ridley to jet up the floor for a chance to cut the deficit to one possession.
Instead, Terrell Jones swooped in, grabbed the rebound and turned the tide of momentum irretrievably back to the Aces.
Jones' putback keyed an 11-2 run in the fourth quarter to help Lower Merion survive with a 63-62 margin over Ridley.
"That's a really big momentum play," Payne said. "That's crazy. That was the game-changer, honestly."
The back-breaking lay-in was compounded by a Noah Fennell steal on the next possession and a behind-the-back bounce pass to Payne for a layup in transition that put the Aces up double-digits at 54-44.