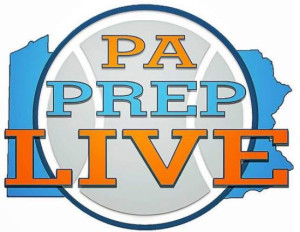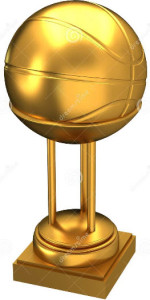 By Pete Schnatz
In her storied high school career up until Friday, Kelly Jekot had garnered two state Player of the Year honors, hoisted two PIAA Class AAAA state championships and secured a scholarship to Villanova.
On a basketball court, Jekot usually gets what she wants. Against Cardinal O'Hara, the Cumberland Valley senior wanted a third state crown, and no one was going to deny her.
Jekot was simply dominant, powering the District 3 champion Eagles to a 57-34 manhandling of District 12 champion O'Hara. The senior guard scored 28 points on a ludicrous 11-for-15 shooting, plus seven rebounds and four assists. She had a direct hand in 15 of the Eagles' 22 baskets.
"When she's making shots like that, she's unguardable," said O'Hara's Kenzie Gardler.
"I don't know what the stats were, but it was pretty close to perfection," added Mary Sheehan, who drew the short straw of shadowing Jekot in the first of several plans of attack devised by coach Linus McGinty. "They came out from the get-go, and they were dominant. …
"If they're making shots, I don't know how you're going to stop them. I don't know if anyone's cracked that one yet."
It wasn't until early in the fourth quarter that O'Hara started outscoring the Villanova-bound Jekot, much less the rest of an Eagles roster riddled with Division I talent.
O'Hara threw everything it had defensively at the 6-foot guard. They went big and small. They pressed, face-guarded and tried to deny possession.
But try as it might, O'Hara (26-4) had no answers. The Lions denied Jekot in the post in the first half, so she hit four 3-pointers without a miss. When they closed out on open looks on the perimeter, she put the ball on the deck, driving to the hoop and kicking to available shooters. Couple that with O'Hara's lack of height requiring constant help defense on 6-foot-1 forward Addie Kirkpatrick (12 points, 10 rebounds), and there were just too many problems for the Lions to solve.
Even the familiarity from AAU — Jekot and her younger sister, Katelyn, play for the Comets, the same squad that O'Hara's star-studded core has brought to national acclaim — didn't help.
"I had a height advantage, so I tried my best to work it in the post and shoot it from the outside as much as I could, even though they were limiting my shots," Kelly Jekot said.