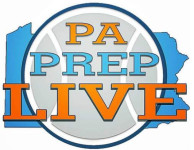 By Matthew De George
Dr. Juan Baughn sits forward in his chair, his erudite cadence acquiring a slight lilt as a smile curls up on the corners of his mouth. In his crisp black suit and orange paisley tie, even the orange crystal on his right ring finger seems to glint a little brighter.
"I think technology has changed," Baughn was saying from his office in the renovated bowels of Chester High School. "I think America has changed. Even Chester has changed. But Chester basketball, expectations are the same today as when I started in 1970."
The interim Superintendent of the Chester Upland School District had the occasion to share a conference table with the latest occupant of a Chester throne Baughn knows well — Keith Taylor, hired as the new leader of the Clippers boys basketball program. Many things have changed in Chester since Baughn helmed the Clippers from 1970-74.
But as Taylor assumes one of the most exalted and highest pressure jobs in Pennsylvania basketball, one thing hasn't changed: What is expected of Chester High's program.
Predecessor Larry Yarbray seemed to fulfill many of the qualifications that Baughn and athletic director Andre Moore listed for Taylor. A pedigree of Chester basketball. A familiarity with the district and the program's storied history. A commitment to advancing student-athletes and placing them in college classrooms, not just gyms.
(click on this link for the full article)