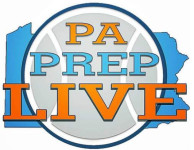 By Neil Geoghegan
 It was undoubtedly a whirlwind, with two huge victories in a frenzied 24-hour span. And even though there were times when members of the Hill School boys basketball team openly wondered whether it was all just a dream, things started sinking in when the medals were doled out."It honestly feels a little surreal," acknowledged forward Nick Alikakos.
With Alikakos leading the way, the Blues pulled away in the second half to top Haverford School, 68-50, and capture the program's second Pennsylvania Independent Schools Athletic Association (PAISAA) State Championship in five years.
"We wanted it more," Alikakos said. "We've worked so hard for this and this was the day that we were waiting for."
A day earlier, the Hill School shocked the two-time defending state champs from Westtown, 51-47, in the semifinal round. And on Saturday at Neumann University's Mirenda Center, the fourth-seeded Blues finished strong against the No. 3 Fords, who went unbeaten in Inter-Ac play and won the league title for the first time since 1999.
(click on this link for the full story)
