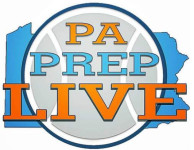 By Matthew DeGeorge
Call it learning from past mistakes, since Haverford School was just about spotless Friday night.
The Fords led by 18 points at halftime and were 22-for-27 from the line as the Fords remained on top of the Inter-Ac League with a 69-53 handling of rival Episcopal Academy.
Christian Ray led the way with 21 points, and Kharon Randolph was a perfect 10-for-10 from the line to tally 21 points for the Fords (15-5, 6-0). Haverford led 34-16 at half and gave almost none of the ground back after the break.
The Fords won their first five league games last year as well but then faltered in the next two, including a loss on home court. They've now swept the season series over their rivals. That was in spite of Matt Dade's career-high 30 points for Episcopal. Alex Capitano added 12 points for the Churchmen (9-12, 1-5).
In the Central League: