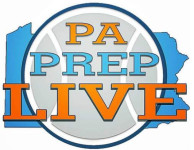 By Matthew DeGeorge
At the halfway point of the Inter-Ac season, in search of its first league title since 1999, Haverford School is in the driver's seat.
The Fords finished a perfect run through the first half of the league slate with a 60-48 win over Penn Charter Tuesday. Gavin Burke rediscovered his shooting touch to score 14 points, and Christian Ray chipped in 14. Christian Clover scored seven of his nine points in the first quarter as the Fords jumped out to a 21-8 league they would not relinquish.
Asim Richards chipped in 10 points for Haverford School (14-5, 5-0).
Also in the Inter-Ac: