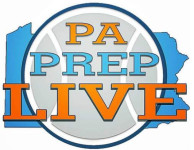 By Matthew DeGeorge
A day after clinching a share of a first Inter-Ac title in 19 years, there was no hangover for Haverford School, which used 23 Christian Ray points to steamroll Peddie School, 75-54, in nonleague action.
Kharon Randolph scored 17 points, and Nasir Smith and Gavin Burke contributed 10 apiece for the Fords (18-5). Haverford flashed its roster depth barely 12 hours after routing Malvern Prep, 83-58, Friday to move to 8-0 in the Inter-Ac.
In the Ches-Mont league:
Sun Valley 74, W.C. Henderson 61 >> Vinny DeAngelo scored a game-high 25 points, and Isaac Kennon followed him with 20 as the Vanguards won their third straight game. Shahir Brown-Morris added 11 points for Sun Valley (13-6).
In nonleague action: