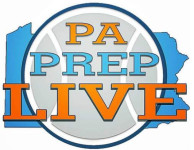 By Terry Toohey
Sam Grace was a little too much for Archbishop Carroll in the Crossover Hoops Showcase at Millersville.
The 6-1 senior guard from the Boys Latin School in Baltimore poured in 20 of his game-high 32 points in the second half to help the Lakers pull away for a 79-67 victory over the Patriots.
Grace hit 10 3-pointers, which was one more than the Patriots had as a team. In all, 17 of the Lakers' 25 field goals were from deep. Cameron Spencer backed Grace with 16 points. Cameron Watts and Kendall Walker pitched in with 13 and 12 points, respectively, for Boys Latin (12-2).