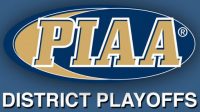 By Austin Hertzog
Hailey Hudak heard the yell from Spring-Ford assistant coach Dan Brittingham to come to midcourt following Wednesday night's district playoff game.
The Rams senior forward strode over, assessed the situation and went to help the handful of people folding and reracking chairs from the sideline.
Though she was actually called to be interviewed by a reporter, she was apparently still in game mode, which meant doing what Hudak and her teammates had spent the past hour-and-a-half doing: assisting.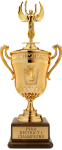 With Hudak and freshman guard Anna Azzara playing major roles in the ball-sharing effort and senior guard Lucy Olsen striking for 24 points, No. 1 seed Spring-Ford cruised by No. 16 Penn Wood, 67-36, in a District 1-6A second round game.
Spring-Ford ran its record to 20-0 with a ball-moving clinic that featured assists on nearly every basket. It set up a quarterfinal matchup with No. 8 Abington – a 68-56 winner over Methacton – on Saturday.