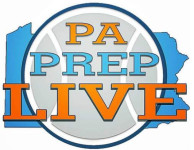 By Matthew DeGeorge
You could forgive Missy Massimino for feeling good about her defensive effort at halftime Saturday afternoon.
Massimino's Radnor team went into the break against Southern Lehigh down by nine points, and Massimino's primary mark, Olivia Snyder, had eight points. But on just 4-for-13 shooting, Snyder could've done much more damage. Especially in light of the balloons and posters that would be brandished in the second half, it was a pretty gutsy effort from Massimino and company.
"I've done it all year against every team's best player, so I have experience," the guard said. "But she's definitely one of the best I've played against."
And for a player like Snyder, it's less about stopping her than delaying the inevitable.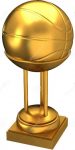 Snyder scored 25 points, including the 2,000th of her high school career, leading District 11 champion Southern Lehigh to a 58-27 win in the first round of the PIAA Class 5A tournament at Freedom High School's Joseph J. McIntyre Gymnasium.