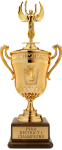 By Jack McCaffery
Their regular season over, their willing or available players down to seven, their challenges still heavy, the Penn Wood girls basketball players recently faced two decisions.
The first was difficult, but they did agree to gather 10 players and enter the PIAA District 1 Class 6A tournament.
The second was not: They would play as hard as possible, once that postseason began.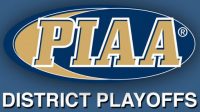 With those commitments in place Saturday, the 16th-seeded Patriots recovered from a nine-point second-half deficit to eliminate No. 17 Perkiomen Valley, 63-60, in an entertaining struggle capped by three critical Lashanda Smith plays in the final 20 seconds.
With their record at 7-4, the Patriots will travel to 18-0 and top-rated Spring-Ford for a Round of 16 game Tuesday night at 7.
"I think we can go far," said Smith, who scored 26 points. "Spring-Ford is a good shooting team and they are going to be disciplined. So we've got to play at our pace, not at their pace, and keep our heads."