By Matt Smith
Garnet Valley had one quarter to figure everything out.
Council Rock North's run-and-gun offense had left the District 1 champion Jaguars catching their breath for three periods Friday night at Norristown Area High School. They were getting beaten down the floor. The fifth option in CR North's offense was cutting to the basket uncontested and scoring.
On the other side of the court, GV had put up eight points in the third quarter. A 3-for-10 shooting effort from the floor wasn't good enough. The District 1 champion Jags trailed the District 1 seventh-place finisher by seven points.
But it almost felt like an insurmountable deficit.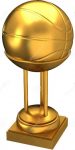 Garnet Valley, a team consisting of five senior starters, didn't panic, even when the Jags were frustrated to the point of screaming. That's what guard Morgan Falcone nearly did when she was clearly hacked in the process of shooting a buzzer-beating 3-pointer that fell short.