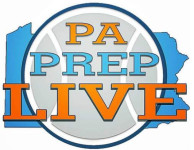 By Bob Grotz
Bonner & Prendergast was right where it needed to be entering the final frame of its PIAA Class 4A girls semifinal with Bethlehem Catholic Tuesday at Souderton High.
One quarter separated the Pandas from what could be a first trip to the state championship game, the contest knotted at 35.
The Pandas grabbed just their third lead since the first quarter on a free throw from Maeve McCann in the first minute.
But in the time it takes to say, step-back jumper, junior point guard Jaleesa Lanier deposited the first of four fourth-quarter buckets, including one of her four three-pointers, to kickstart a 12-2 run that proved fatal to the Pandas, who exited on the wrong side of 64-50.
It was the second straight season Tom Stewart and the Pandas (20-10) hit the green only to miss the birdie putt. They just didn't have an answer for Lanier, who finished with 26 points.