By Matt Smith
Dakota McCaughan had a few words of encouragement for teammate Amirah King at halftime of Ridley's Central League semifinal against Haverford High.
"I went to Amirah and I said, 'Turn me up,'" said McCaughan, the Green Raiders' electrifying senior point guard. "I felt like my shot wasn't falling, so I knew that if I got them the ball, they were going to finish."
In this case, McCaughan was referencing King and Madison Chapman, each of whom played a critical role coming off the bench in the Green Raiders' 34-23 triumph.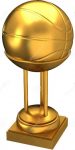 No. 2 Ridley advances to the Central League final to play top-seeded Springfield Tuesday, 6 p.m. at Harriton High.
It's hard to imagine the Green Raiders having the opportunity to play for their first Central League title in more than a decade without the contributions of King and Chapman, who were excellent in the second half.
Webmaster's note: Listen to the Central League Boy's and Girl's Basketball Championships tonight, LIVE, right here on Delcohoops.com!