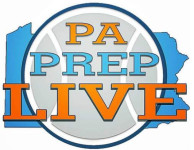 By Matt Smith
Katie Mayock was not on the Conestoga team that lost to Springfield in last season's Central League semifinal.
"There was a huge amount of revenge," said Mayock, who transferred from Academy of Notre Dame.
Mayock did her part to ensure the Pioneers would not experience a bout of déjà vu Sunday afternoon at Harriton. The 6-4 junior center scored 14 points, grabbed 11 rebounds, dished two assists, had two blocks and made two steals in the Pioneers' 34-25 victory.
Conestoga (20-3) will play Garnet Valley (20-2), which finished the regular season unbeaten in the Central League, for the championship Tuesday at Marple Newtown. Springfield (19-4) will have to wait more than a week to play its next game in the opening round of the District 1 Class 5A tournament. The Cougars earned the No. 1 seed.
Mayock asserted herself after halftime following a relatively quiet first half. She scored nine points and hauled in seven rebounds in the second half, when the Pioneers outscored the Cougars, 21-11.
(click on this link for the full article)
(Webmaster's note: The Conestoga vs Garnet Valley Central League Championship game is our Game-of-the-Week and can be heard LIVE Tuesday night. Click on our link on the left side of this page.)