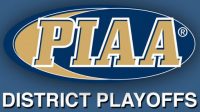 By Bob Grotz
When the bombs stopped falling, there was no trace of the bumpy start Garnet Valley weathered Tuesday to reach the quarterfinal round of the District 1 Class 6A boys basketball tournament.
With Carl Schaller taking it to the rack and Justin Langan throwing shots in from the parking lot, the Jaguars rolled to a 69-41 victory over an Upper Dublin squad good enough to have ended the postseason of Central League competitor Haverford.
Hard to believe the Jaguars trailed the Cardinals 6-0 and 8-2, much of the damage coming from 6-7 center Drew Stover, who scored a game-high 27 points, including all of his team's points in the third quarter.
"He's a really good player," Jaguars coach Mike Brown said. "Our Achilles heel is we're not very big. But we finally triple-teamed him and gave him a hard time."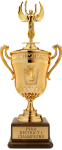 More than that, the Jaguars (15-3) gave the Upper Darby defense fits. Schaller scored 19 points, Langan 17 to lead the Jaguars, who now oppose Perkiomen Valley, which defeated Pennridge 56-52.