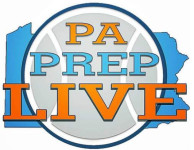 By Matt Smith
Garnet Valley has had many excellent girls basketball teams in the last decade.
In the last six years, for instance, the Jaguars have dominated in the regular season. No other team in Delco has matched the success the Jags have had against league opponents. They've lost to only one Central League team since the start of the 2013-14 campaign and have captured five conference titles in six years.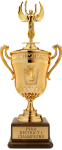 Before this season, though, the Jags always have met their match somewhere in the first few rounds of the district tournament. Last season they reached the Class 6A semifinals, but couldn't conquer mighty Souderton. The Jags have won a few games in the state tournament over the years, but haven't advanced to the semifinal round or beyond.
This year, in a return trip to Bensalem High School for the final four of the district tournament, the Jaguars finally checked off that one box. Wednesday's hard-fought 42-40 win over Spring-Ford opened a new door for the Jags. For the first time in program history, the team was going to play for a District 1 title.
And it was about time.
(click on this link for the full story)
Webmaster's note: Delcohoops.com will audio broadcast LIVE today's Garnet Valley PIAA District One's championship game.  Our broadcast begins at 3:45 PM.