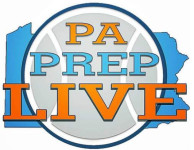 By Matthew De George
A quick glance at the Delco Christian roster reveals an oddity: The two tallest Knights are listed near the bottom of the roster, not because of their uniform numbers but because they're a pair of freshmen.
In recent weeks, though, Obinna Nwobodo and Jackson Piotrowski haven't played like rookies, an immense help to Knights coach Don Davis.
The imbalance on the Knights roster borne of age was clear going into the season. All of DC's proven talents were in the backcourt, with 6-foot-6 junior center Tyler Smith the incumbent in the low blocks. In situations where Smith isn't on the floor, Davis was forced to go small, with four guards lumping whatever matchup issues ensued. Plus Smith, for all his work on the boards, isn't much of a scorer, averaging 2.5 points per game.
But the rapid maturation of the two 6-foot-4 freshmen have added depth and options to Davis' arsenal, helping the Knights tote a four-game winning streak into Tuesday's visit from Calvary Baptist.
Nwobodo, who is averaging 2.8 points per game, has earned a few starts. Piotrowski is averaging 3.2 points per game and boasts a floor-stretching perimeter game to complement Nwobodo's post skills.
Davis entered the season with an idea of how to integrate both into the mix, hopefully incorporating them as regulars near the end of the regular season. But they've outpaced his timetable.
"It's been a process," Davis said. "We kind of had it planned out where they've gotten six or seven JV games and then sprinkled them into varsity games to get them up to speed. They continue to prove themselves in varsity games.
(click on this link for the full article)