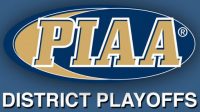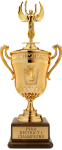 By Matthew DeGeorge
It was mid-January last year when Shamir Baynes decided varsity basketball wasn't working for him.
The Penn Wood junior guard was part of the Patriots' bench rotation. He'd played in 12 games, averaged 5.3 points per contest on a team that would end up winning 15 games and go to districts.
But something about the situation didn't feel right, so Baynes abruptly quit the team.
"I wasn't feeling it anymore, so I just stopped playing," Baynes said Wednesday night.
The decision perplexed Penn Wood coach Matt Lindeman at the time. Baynes was never lacking in passion on the court. But in other aspects of how Penn Wood wanted to play, their team concept and his maturity to accept a role within that, Baynes wasn't quite there yet.
"He just wanted to not keep playing with that team at that time," Lindeman said. "No hard feelings, he's a good kid, he's always been great to us. He just made a choice after one game that he didn't like how his season was going. He just wasn't ready last year."
Eleven months on, that decision feels distant. Baynes is the leading scorer for Penn Wood, its vocal leader on and off the court. Saturday, he hopes that'll be enough to lead them to a District 1 Class 5A championships when the seventh-seeded Patriots (16-8) take on No. 1 West Chester East at Temple University's Liacouras Center in a 3 o'clock start. Webmaster's note: The District One – 5A Boy's Basketball Championships on February 29th will be audio broadcast LIVE right here on Delcohoops.com!