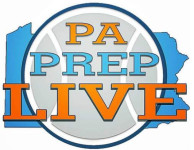 By Jack McCaffery
When she's 20, when she's 30, when she's 40, for as long as girls play basketball at Cardinal O'Hara High, Mary Sheehan plans to follow the same routine.
She will enter the gym.
She will look to the banners on the wall.
She will remember her senior season, and she will smile.
"It will say that we won the Catholic League," Sheehan said. "And the two teams that we beat on the way will probably win state championships in their own right. I'm hoping for that. It's a competitive league and it's an historic league and I'll have that memory forever.
"That memory will trump this one in the end."
The Lions' season had been over for about 15 minutes Monday night, punctured by a 16-foot jumper with 1.6 seconds left from Abigail Kapp that gave Boyertown a 39-37 victory in the semifinals of the PIAA Class 6A tournament. But that was plenty of time for the perspective to subdue the expectations. And there were expectations on the Lions, most from the outside, at least some from within, and they had been building for years.
(Webmaster's note: The Cardinal O'Hara vs Boyertown game was our Game-of-the-Week and can be heard on our Archives link on the left hand side of the page.)
(click on this link for the full article)