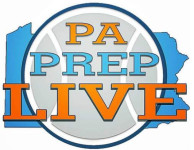 By Matt Smith
Six weeks.
That's how long Upper Merion senior Matt Faw spent inactive and deprived of basketball action. The two months off was precisely what his doctors ordered after Faw suffered a bone injury in his foot following an awkward landing in a Dec. 20 meeting with Upper Perkiomen.
He returned just in time for the playoffs. And the Vikings sure are happy to have their 6-8 superstar back in the fold.
When No. 8 Upper Merion walked into Chester High's Clip Joint for Saturday's District 1 Class 5A quarterfinal, not many folks were expecting an upset. The Clippers were the top seed and a perennial contender for a PIAA championship.
Faw and the Vikings didn't care.
"I believed as soon as I got in here, that we were going to win this game," Faw said.
He was right.
Faw was perfect at the free-throw line down the stretch, going 8-for-8 in the fourth quarter to lead the Vikings to a thrilling 53-50 victory. UM (15-9) advances to the semifinal round Wednesday to face No. 4 Bishop Shanahan at Temple University's Liacouras Center.
Faw poured in a game-high 23 points and grabbed 10 rebounds.
The Clippers (18-6) will have to kick the bitter taste of a stunning defeat and battle for a berth in the PIAA tournament out of the losers bracket. The Clippers will prepare to tackle fifth-seeded West Chester Rustin Wednesday.
With 29.1 seconds to play, and Chester clinging to a one-point lead, Clippers point guard Michael Smith missed a 1-and-1 and Faw came down with the rebound. He was fouled, inadvertently, and strolled to the foul line where he made two to put the Vikings in front, 51-50.
Chester fumbled an opportunity to take the win in dramatic fashion. A loose ball led to a mad scrum underneath the basket. A jump ball was called, with the possession arrow in Upper Merion's favor with 2.1 seconds to go.
Faw received the ensuing inbound pass and was hacked with 0.8 seconds. He calmly swished both freebies to make it 53-50.
While Upper Merion was effective from the charity stripe  (18-for-22), Chester struggled mightily in far fewer opportunities (2-for-9).
(click on this link for the full article)